Electronic billboards have become one of the successful marketing strategies to increase sales significantly all over the world, and this shows the power of advertising display screens and thus explains the reason for the increasing demand for advertising LED screens.
Therefore, we will explain to you in this article.
Features of display screens
Types of ad display screens
How to obtain a license for billboards in Egypt?
Advertising screen prices
Types of advertising display screens
many types of LED screens are used in many public and private places and the LED screens are divided into two parts, internal LED screens, and external LED screens. Installation, indoor screens are installed indoors, while outdoor screens are placed in outdoor locations, they both have the same features with different screen sizes.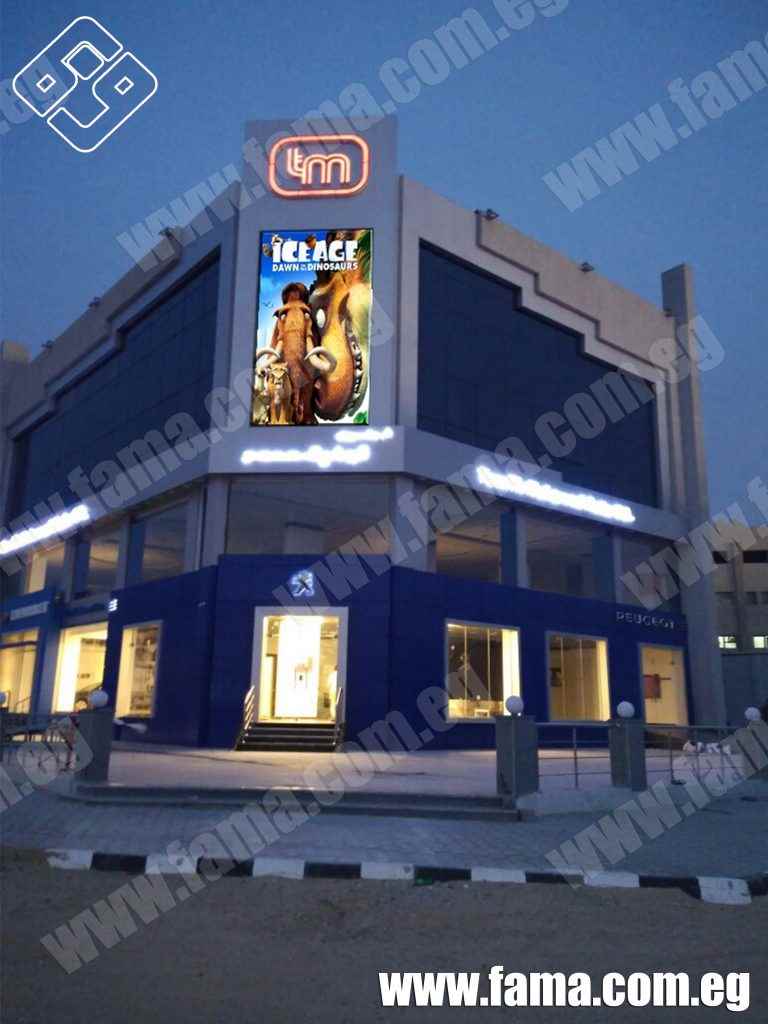 As for the types of display screens, the following are available:
Text display screens: They are screens used to present the content in the form of a text display, through which the advertisement appears in the form of animated text, and this method is usually used in restaurants or malls and also on screens for displaying results in matches and shops and banks for use in presenting presentations in text. Work by programming what he wants to write on it easily.
Video display screens: This type of display screen is used to broadcast events more clearly, such as advertising videos and documentaries, as well as to broadcast matches and global events.
Touch screens: Transparent display screens are like the screens of modern telephones like Android touch screen screens. This type of display is made of transparent LED material similar to glass, and it is considered one of the latest screens used in advertising, as it works through One of its advantages is its ease of use. When turned on, the advertising content is displayed automatically with clarity and quality, and the content disappears when closed. This type of LED screen is created to preserve the beauty of the surrounding decoration.
Wall screens: This is one of the most distinctive types of LED screens, as they are manufactured to match the décor of the place in which it will be used.
Transparent display screens: They are one of the finest types of display screens, as they can display the writing and images they contain when turned on, but they disappear immediately when closed to show their decoration with ease.
Features of display screens
LED screens are the best types of display screens as they are the lowest in cost, more inefficiency, and easy to use and install.
All types of LED screens share many features such as:
Available in all sizes to suit all your needs.
– Their superior ability to continuously update according to the consumer's desire.
– Possessing the highest brightness levels as it provides the strongest live and distinct photos and videos.
– Resistance to all-natural and weather factors, which provides you with the largest lifespan for screens.
– Adapt to all the various lighting in the places where it is displayed.
– More interactive and widespread through the LED screen screens, able to display information and data that are constantly updated, such as updates linked to schedules
– Faster to spread and easy to update.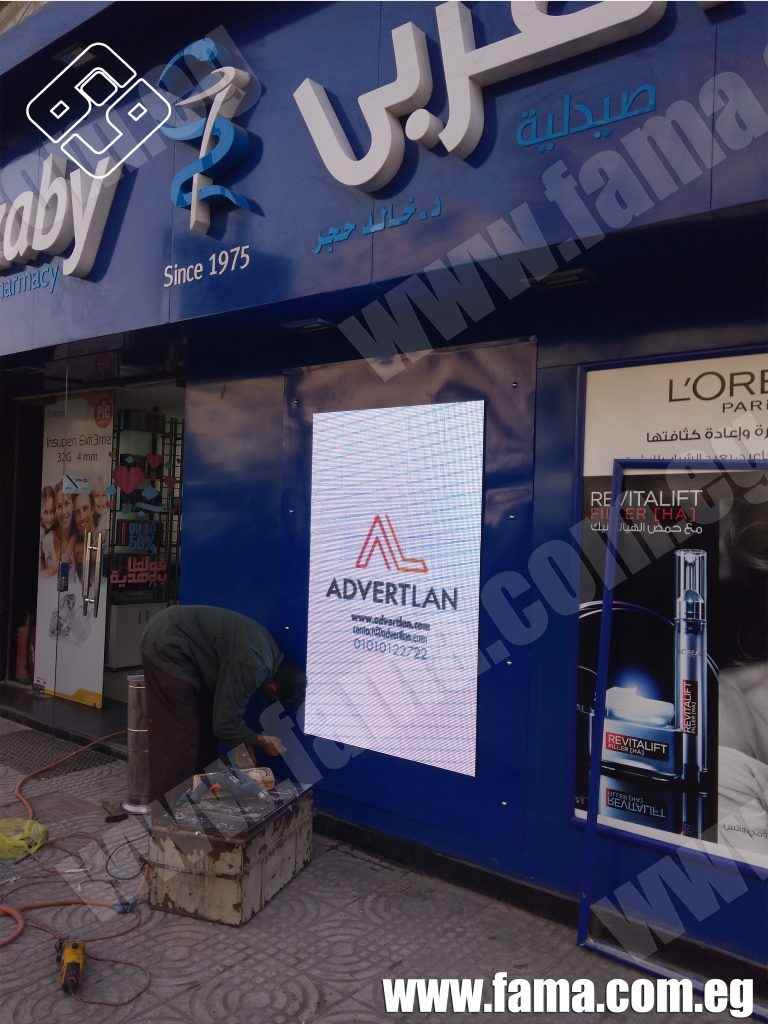 How to obtain a license for billboards in Egypt?
Obtaining a license for billboards in Egypt is one of the easiest things possible. You can go to the e-government portal site to find out the necessary steps from here https://www.egypt.gov.eg/
Advertising screen prices
The prices of LED screens are not fixed and depend on many factors such as the imported materials used, accuracy, quality, and also size, so you must first determine each of the following:
– Choose the right place for the advertising screen
– Choose the appropriate screen size
– Choose the appropriate category of display screens
LED screen prices for video and photos
The prices of the LED screen vary according to the resolution, size, area, and technical specifications of each screen, and we will offer you the latest prices of the screens 2020 …
PH10 OUTDOOR LED screens cost 10,000 EGP.
PH4 indoor screen costs 17,000 EGP.
PH5 INDOOR LED screen costs 13,000 EGP.
PH5 OUTDOOR display cost 18,000 EGP.
PH6 OUTDOOR external display cost 16,000 EGP.
LED screen text screen prices
LED screen text screen prices may be the most suitable for your need and we must tell you that you can get LED text screens at a lower cost than LED screen screens for video and images, and LED screen text screens are used to display animated text ads, such as names of shops, restaurants, and malls, Clinics, airport lounges, court lounges, and many other fields.
LED text screen, size 20 by 100 cm, cost 600 EGP.
TEXT LED screens measuring 228 cm by 20 cm, cost 1400 EGP.
LED Text screen, size 196 cm * 36 cm, multi-colored, cost 2200 EGP.
Screens in the meter, measuring 196 cm * 52 cm, cost 3350 EGP.
Screens in the meter, measuring 196 cm * 68 cm, cost 4300 EGP.
FAMA LED Screen Price Advantages
FAMA Display Screens Company is characterized by commercial prices suitable for all customers and groups, whether for purchase, rental, maintenance, and installation. We also provide many of the following features:
The company provides maintenance contracts to clients, including long-term contracts.
Our company offers the longest possible warranty period on the LED screen.
The company provides the best possible support to customers and answers all their inquiries.
The company is always developing and updating to provide all that the market needs in terms of quality, latest and best.
The company provides LED screen screens that are waterproof, dust- and weather-proof.
The company produces all sizes of tiles used in screens, including large, small, and medium, to provide the required size for the screens.
The company offers you full control over the content displayed on the advertising screen.
FAMA has the latest LED modules, and the finest electronic parts, specially manufactured for FAMA. We have obtained American and European certificates, and we provide you with a two-year guarantee, with periodic maintenance performed by specialized engineers and certified consultants.
FAMA, a company specializing in the manufacture, supply, installation, and operation of display screens, in addition to designing and maintaining its advertisements and programs, with us you will get the finest materials for screens that are internationally approved with quality and manufacturing certificates.
You can contact us now …