How to choose display screens for electronic Ads?
Recently, advertising display screens have made a lot of noise in marketing, and they have become one of the successful marketing strategies to increase sales significantly in all parts of the world, which made the interest in traditional marketing methods less or no, and this explains the strength of display screens for advertising and thus explains the reason for the increasing demand for LED advertising screens.
Therefore, we will present to you in this report many factors that help you to make the correct choice of electronic advertising screens.
 Before purchasing the ad display screens
Display screens are available in many types, each of which has a specific function, shape, and size, so avoid making the mistake of choosing the right screen for your needs. Through your answers to the following questions, you will determine which type is best for your service.
What are you trying to accomplish by installing a commercial display?
What kind of content do you want to display? the information display, entertainment purpose, or mixed content?
Will your content be dynamic? Or on static images or text?
The answers to the previous questions will determine the right advertising screen for you. The answers may change over time with the determination of other factors, such as budget, schedule, and possibly better, in addition to the more specific your answers, the greater your ability to determine the price, size, and specifications of your product offer.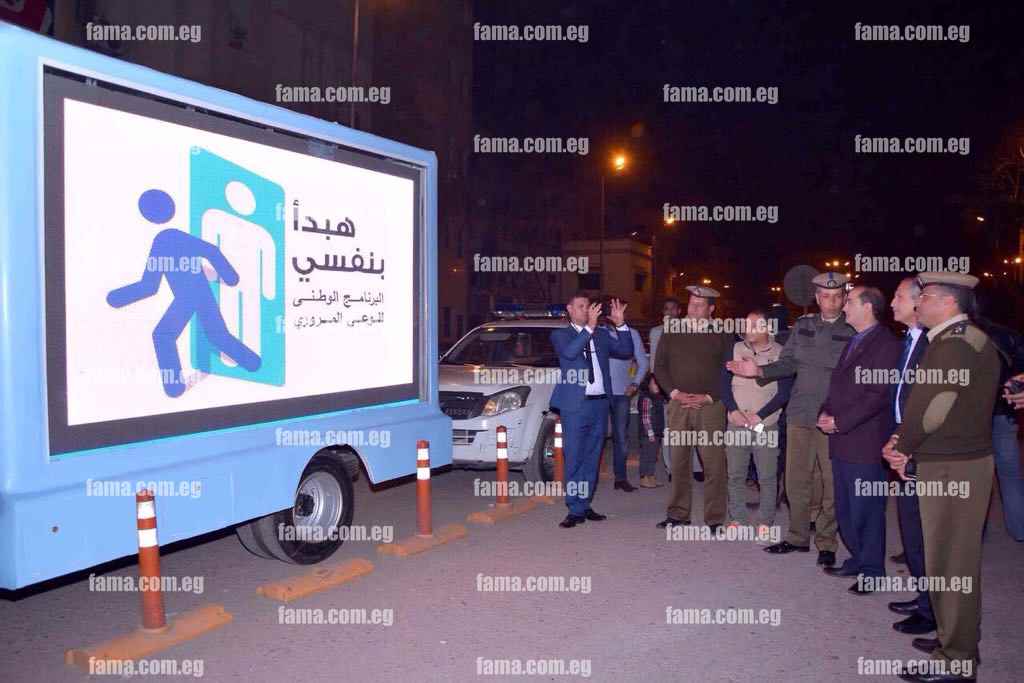 The basics of selecting advertising display screens
Some environmental factors that you should pay attention to and put into consideration to maintain the performance of your external digital signage, such as resolution and full HD, i.e. (HDMI, 4K). The factor that cannot be ignored is accuracy, so you must know that not every screen is advertised on it, HD already meets the requirements of the new HD.
For example, the LED screen can be promoted as a new version of HD, but this does not mean that the LED screen has all the features of the HD version or HDMI, but not every screen that supports HD means that it is a high-definition screen, for example:
Resolution of 720p or 1024 x 768 pixels is great for regular TV broadcasts, but it may not be the ideal choice for your digital signage project.
If you are looking for support for FULL HD, the standard resolution is 1080p, however, the new versions already support the possibility of obtaining a resolution of 4 times FULL HD, hence the term 4K.
Ensure that the software is compatible with your screen so as not to avoid screen incompatibility with the digital signage player.
Compare more than just brands, of course, all manufacturers advertise their systems as the best product, and some people view well-known brands as an indication of (a good product) in and of itself, but even if you prefer a particular brand, you should keep one thing in mind:
The choice does not depend on the brand but on how well the devices meet your needs, often different manufacturers offer identical devices under a variety of different brands, so always compare the individual models and their specifications, not just the brands.
Advantages of commercial-grade LCD advertising display screen
LED screens are significantly different from LCD screens in the following:
Wide range of brightness settings.
Longer running time.
Longer product life.
Anti-glare protection for screens.
Built-in sensors to accommodate light changes.
And the most important and most common feature is that LED screens are cheaper and more efficient, so if you are looking to start marketing your project through display screens, you have to make the best choice for your product!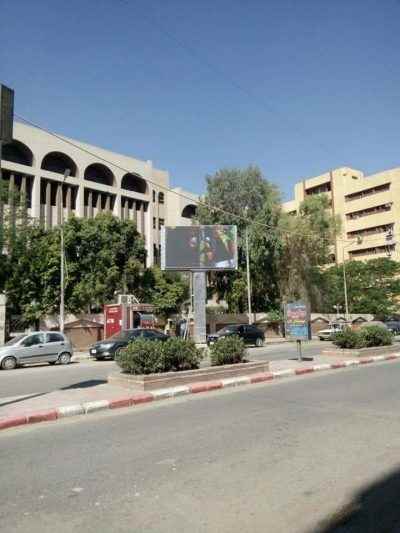 Whatever you want to achieve with your digital ad displays, the best place to start efficiently is a well-researched content strategy, because the most popular ads are the ads that provide their viewers with valuable and relevant messages for the product or service you are promoting so fill in the LED screen or Your LCD screen with images and text that will be attractive and memorable to impress your interested customers.
The main features that must be available in the display screens of ads
Look, slim and lightweight.
Support multimedia format.
Powerful editing function and real-time information support.
One computer controls multiple screens.
Coordinated schedule management.
Multi resource security application.
Support the split-screen function.
 How can you make the LED screens to display ads 30% energy saving?
Follow the following instructions to operate the LED screens with the lowest possible energy:
Use of high-efficiency IC driver.
Improved PCB design.
Energy conversion efficiency.
You perform the high voltage test, then the changing temperature test, then the water test, followed by the vibration test.
Long service time and low attenuation by applying double channels for heat dissipation.
A high degree of protection of IP65 achieved through our patented mask design with waterproof and dustproof function.
Do not tarnish in sunlight by using an anti-UV unit mask, anti-oxidant unit frame with anti-deformation protection.
 How do you control the ad display screens?
Through the computer, the Internet, 4G, USB, remote control, mobile phone, and others.
Where you can control your management in a convenient way, as well as link multiple screens together at the same time, and your laptop can manage them all at any time and anywhere.
Notably, the outdoor digital advertising screens you get with a built-in Android HD media player, which allows you to do updates with a USB memory stick.
Just upload your photos and videos to a USB memory stick and then insert them into the monitor, which will copy the files to its internal flash memory and once the memory stick is removed, the screen will start playing the pictures and videos in a continuous loop.
For more information, you can contact us.
FAMA is a company specialized in the manufacture, supply, installation, and operation of display screens, in addition to designing and maintaining its advertisements and programs, with us you will get the finest materials for screens that are internationally certified with quality and manufacturing certificates.