LED screens are ranked the best corporate interfaces
from few days the LED screens for advertising have been classified as the best screens for the facades of buildings and companies because they attract customers in a unique form for the company's products or offers as well as its services.
So if you are looking for a way to attract your customers, you should go to LED screens.
There are two types of LED screens: "outdoor LED screens … indoor LED screens"
outdoor LED screens
The outdoor LED screens, known as outdoor display screens, or street advertising screens, are among the most popular types of screens used in advertising, and display screens are also known as illuminated billboards because they have perfect lighting, clarity, and high quality, so the word LED means dual emitter for light, which is a light source made of semiconducting materials that radiate light when fed with electric current.
The outdoor LED screens are used in public places, squares, bridges, and the highest residential buildings, and are used as corporate fronts for advertising and have many advantages.
Saving energy as the external displays operate at the lowest possible energy.
– Resistant to all-natural factors such as storms, rain, and dust.
Anti-glare protection for screens.
– It is characterized by a high degree of clarity and colorfastness.
– With high accuracy and efficiency that enables you to see it from a distance and see it clearly, which provides you with the presentation of your product while ensuring that its message reaches customers.
How to display external LED screens:
You can use external display screens either through text display "through which the advertisement appears in the form of animated text. The second way is the advertisement appearing by displaying the videos directly, whether a recorded video or a live broadcast."
FAMA internal display screens have many uses, some use them instead of TV screens to enjoy many of the advantages that are not available in televisions, and also there are Android screens that work with touch technology, such as modern telephones, the internal LED screens are made of similar transparent material. For glass, and is considered one of the latest screens used in advertising.
Indoor LED Screens:
The internal screens are usually used to display videos or text and are suitable for use in any interior location. The internal displays of FAMA also have many consumer protection features, enabling them to work throughout the day for long periods without interruption and resistance to all surrounding conditions without being affected.
Advantages of indoor LED screens from FAMA Display: –
– Show people more closely than they are due to its ability to preserve the hue of colors in depth.
– Increase the brightness and contrast ratio
– Enhancing color quality, ensuring color stability, and displaying content in the best possible quality without interruption.
– Ease of maintenance, due to easy access to components
– Lightweight and easy to install
Therefore, indoor or outdoor LED screens are considered the best type for companies' interfaces anywhere to enjoy all the previous features.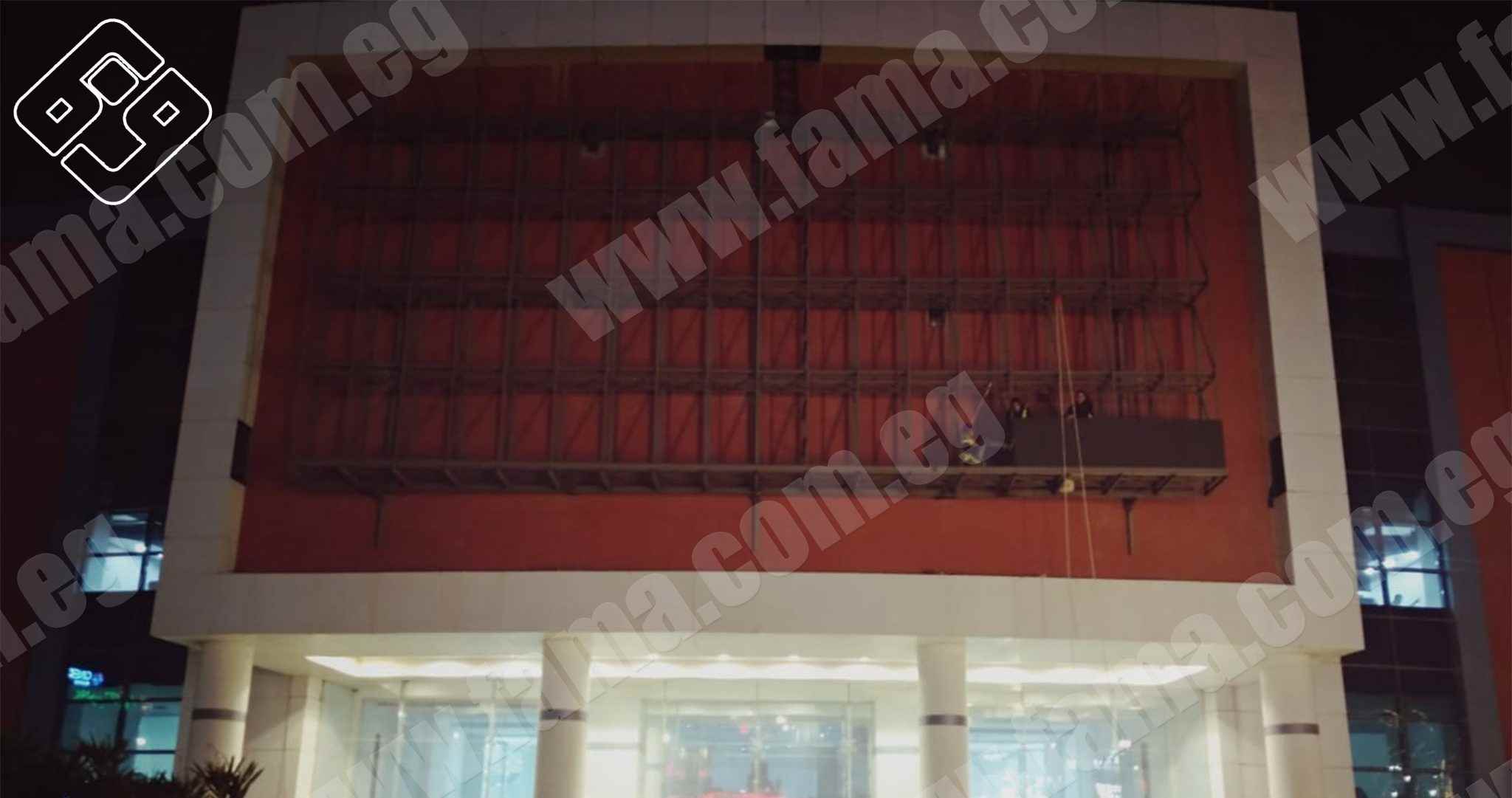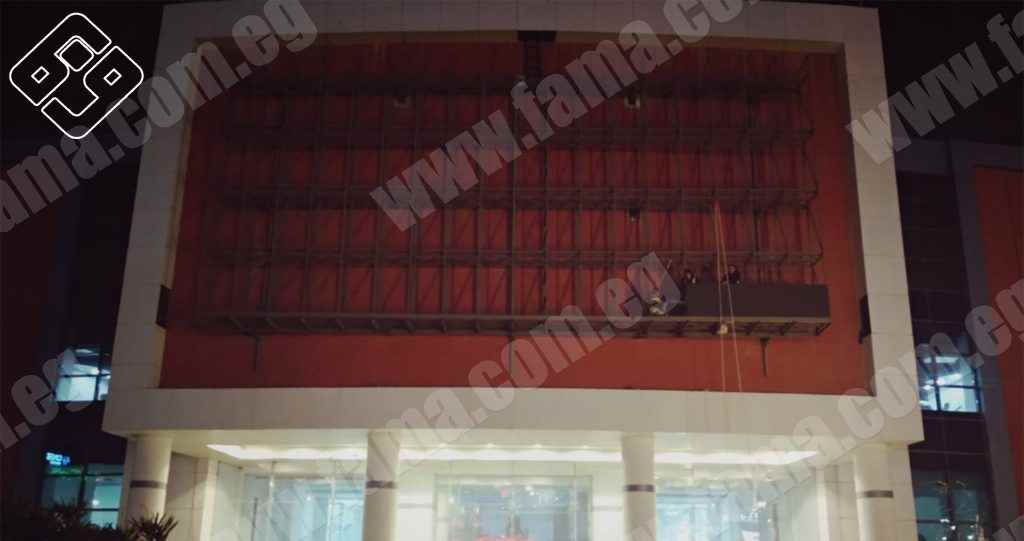 Do not hesitate to contact FAMA to request the right LED screen for you.
With us, you will be on the way to the world to achieve the highest position and gains among the large companies and help you in continuous development and progress. FAMA has implemented more than 3,000 projects of display screens throughout the republic. We are distinguished by perfect quality, economical prices, suitable for all services, we are distinguished by the experience that makes us know How can we best display your service on the latest advertising display screens, which are only available at FAMA.
FAMA has the latest LED models, and the finest electronic parts, specially manufactured for FAMA. We have obtained American and European certificates, and we provide you with a two-year guarantee, with periodic maintenance carried out by specialized engineers and certified consultants.